Welcome to the new Parasoft forums! We hope you will enjoy the site and try out some of the new features, like sharing an idea you may have for one of our products or following a category.
Does SOAtest & Virtualize support Java 9 or higher? Hello,
I was looking at the documentation for the tools, and I saw that only Java 8 is supported.

However, when I was looking over the documentation for deploying SOAtest and/or Virtualize servers using the WAR file, it says that Java 8 or higher is supported.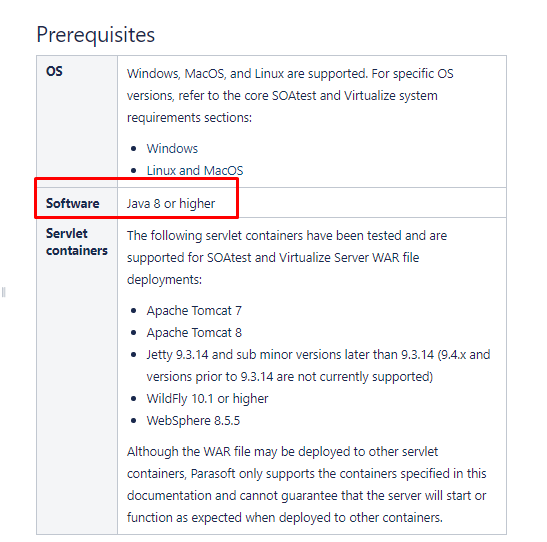 I just wanted to confirm if this is an inconsistency in the documentation.
Best,
A. Murphy
Comments