Does SOAtest & Virtualize support Java 9 or higher?
amurphy147
Posts: 18
✭
Hello,
I was looking at the documentation for the tools, and I saw that only Java 8 is supported.

However, when I was looking over the documentation for deploying SOAtest and/or Virtualize servers using the WAR file, it says that Java 8 or higher is supported.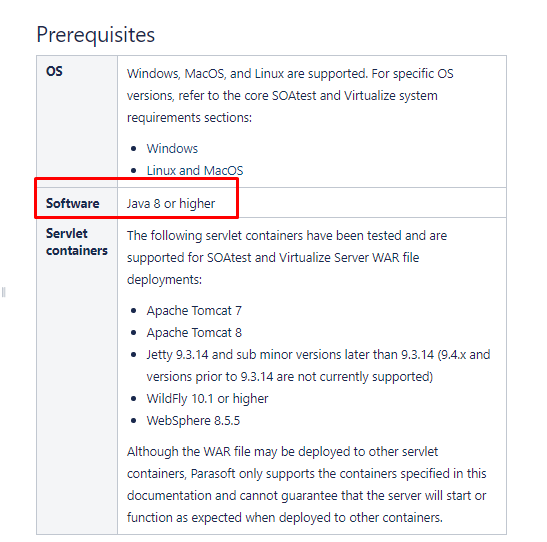 I just wanted to confirm if this is an inconsistency in the documentation.
Best,
A. Murphy