Welcome to the new Parasoft forums! We hope you will enjoy the site and try out some of the new features, like sharing an idea you may have for one of our products or following a category.
Corrupted responses when running test concurrently within a suite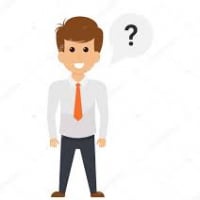 When turning on the "Tests run concurrently" Execution Mode under Execution Options -> Test Execution, I am seeing corrupted responses.

As a result, current assertions or status code validations fail due to the jumbled data.
Has anyone else experienced issues with this apparent common setting?
Here are a couple of the corrupted responses from different calls
HTP/1.1 404 o oate: Thu, 10 Nov 22 71:3GTontent-Length: 0
Cnnectio:coe
-
eo
xsspp-platfor:bu

�

HTTP/1.1 501 Not Implementd
Deate: Thu, 10 Nov 2022 17:14:44 GMT
Content-Tpe:a ypplciiao/tjnos
nTarsnerf-Encding: hcunkod
e
Cnonection c:los
exc
-protal-trac:e 

xqc-error_cod: ekRTLIVURCU=I

-envoxy-upstream-serviec-time: 27
server: istio-enov
x-sspp-playtorfm:lube



4a
{"txInd":"389aea2-f3986400-bb9-ebbe-0d0b608d7,""4iemstta"m:p2"02-21-11017:T14:446.5Z","message":"Operatoin i surecntl ynot rspporedt"u,co"e":"DSd-EQ"P"sttua":s50,
1}0

HTTP/1.1 404 Not Found
Date: Thu, 10 Nov 2022 17:28:21 GMT
Content-Lengh: 0
Cnnetio:cls
xenvoy-upstream-service-time: 1
sr itoeno
xsspp-platform: blue

�

Comments