Welcome to the new Parasoft forums! We hope you will enjoy the site and try out some of the new features, like sharing an idea you may have for one of our products or following a category.
How to know how many hits limit to virtual server for professional desktop edition
Hi Team,
I have a professional desktop edition version. so the number of hits to the virtual asset is limited to 50000 per day. can you please help me if it's correct. refer below screenshot.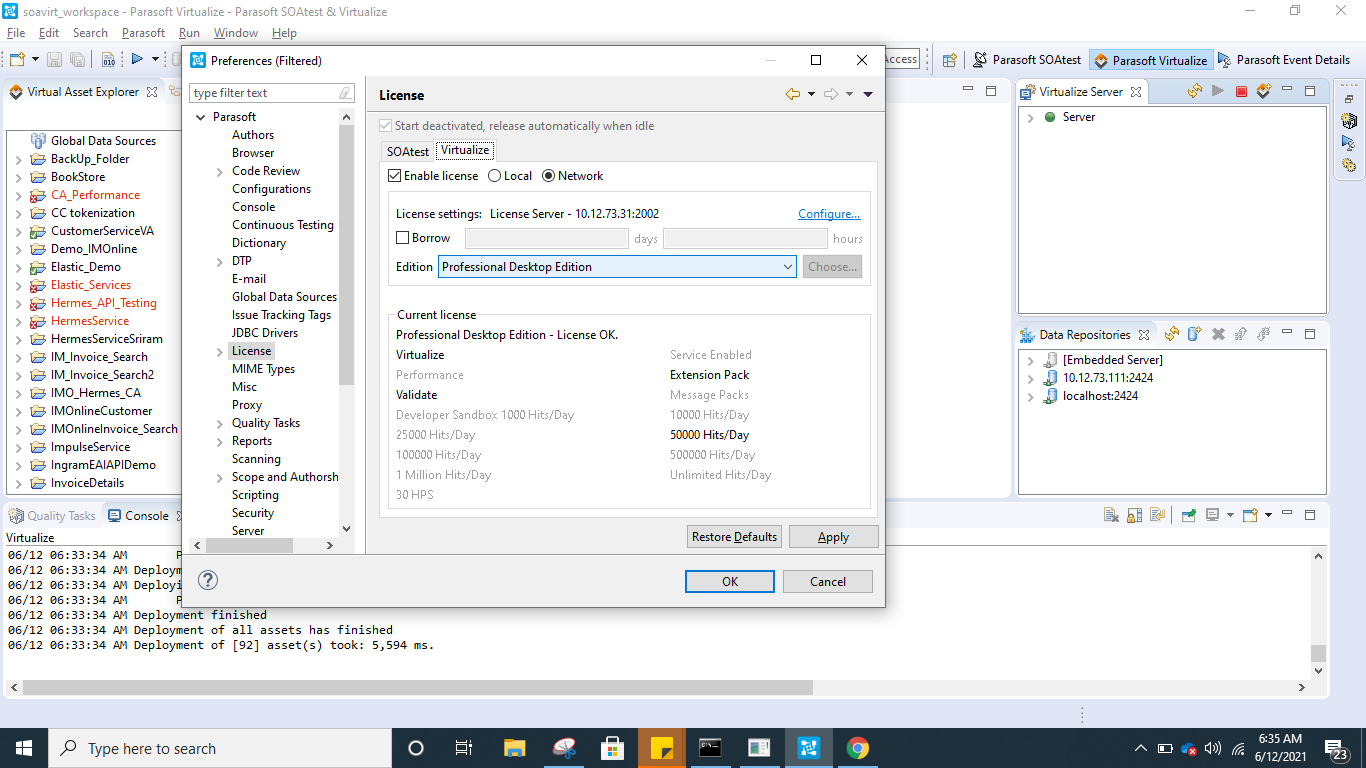 Thanks
nihar
Comments